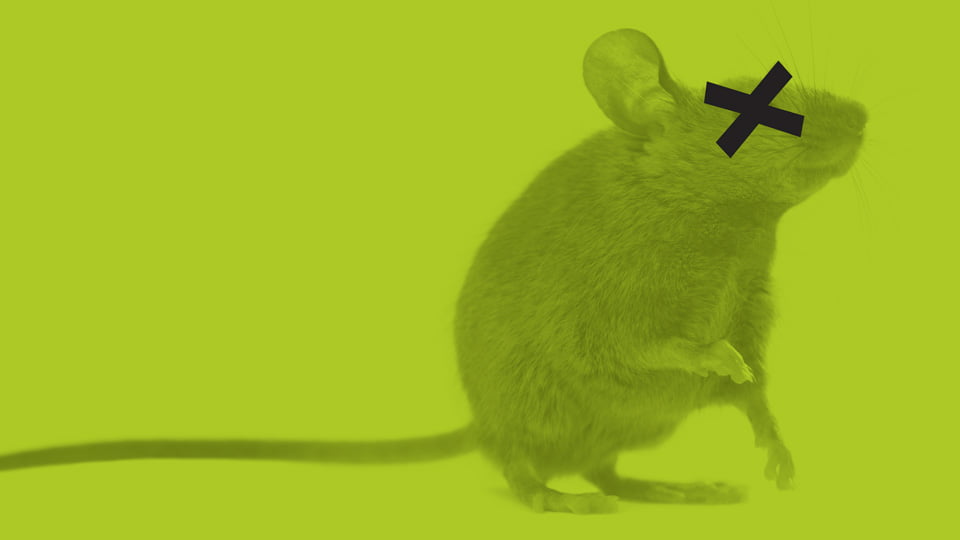 THE DOOMBOX "BETTER MOUSE TRAP" GUARANTEE
If DoomBox doesn't effectively "contain the mess" of trapped mice, while keeping children and pets out, we'll buy it back, no questions asked.
We just built the better mouse trap!
Not by re-designing the trap itself, but by enclosing a proven SmackDown™ kill-bar style trap in a clear container that allows you to easily see in, contains trapped mice and keeps pets and kids out.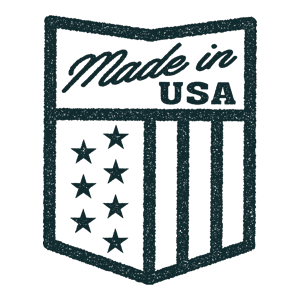 "I was distressed to find evidence of mice in my pantry last winter. Since I have children and pets, I needed a safe alternative to traditional traps or poison. Doombox was the answer! I set multiple traps and caught mice each night until our problem was solved. Doombox is easy to set, empty and reuse. I especially like that it's reusable, so I won't have to buy more traps if mice return this winter. I highly recommend this product. " – Jen Anderson
"We got a few samples of DoomBox. I set one in our feed/tack room one night and had my horse treat thief the next morning! We have other snap traps around but DoomBox was definitely a winner." – Haley B. Arizona.
"This is one of those, 'Why didn't I think of it' products. It takes the 'dirty' out of the mouse catching game. You never have to touch a dead mouse. Genius!" – Dave L.
"Take the lid off, put in the bait, set the trap, place where you want, wait for results. Mice cannot resist." – Amazon review
"We've literally killed over 20 mice with these boxes. They single-handedly saved our house from infestation." – Amazon review
"At the hunting shack we set out two Doomboxes. We didn't have bait, so set the Doomboxes with the holes aligned in the mice's anticipated path against the baseboard. Surprisingly, even without bait, mice explored both DoomBoxes and were caught in the traps!" – Ron A. Mankato, MN
$5 flat rate shipping per bundle anywhere in the contiguous US.
Orders are filled Monday through Friday, excluding holidays. Orders cutoff for the day is 12 pm EST. Orders received after 12 pm EST on Fridays will go out the following business day. Our Customer Service team is available Monday through Friday from 8 am – 3 pm EST. Contact us by phone at (716) 792-4144 or by email at Sales@DoomBoxTraps.com.
Important DoomBox features you need to know
See-It-All™ Design

See into the container without having to open.

Click-it™ Closure Technology

Patented closure system makes it easy to open, but keeps kids/pets out.

Riblock™ Walls

Unique Riblock™ walls add significant structural stability and keeps the container from popping open.

SmackDown™ Kill-Bar Style Trap

Set with a simple click. Features an over-sized trip panel and high-impact kill bar.

Coax 'Em™ In-Line Design

Mice see a way out, so they come right in.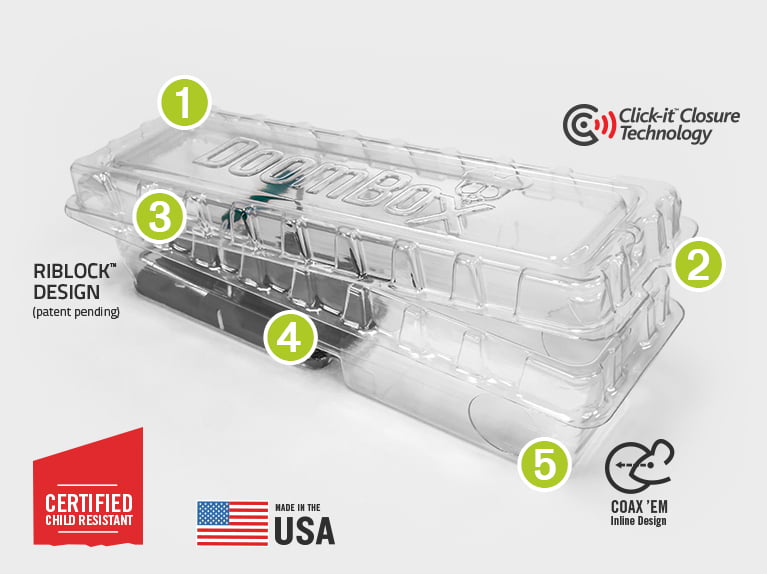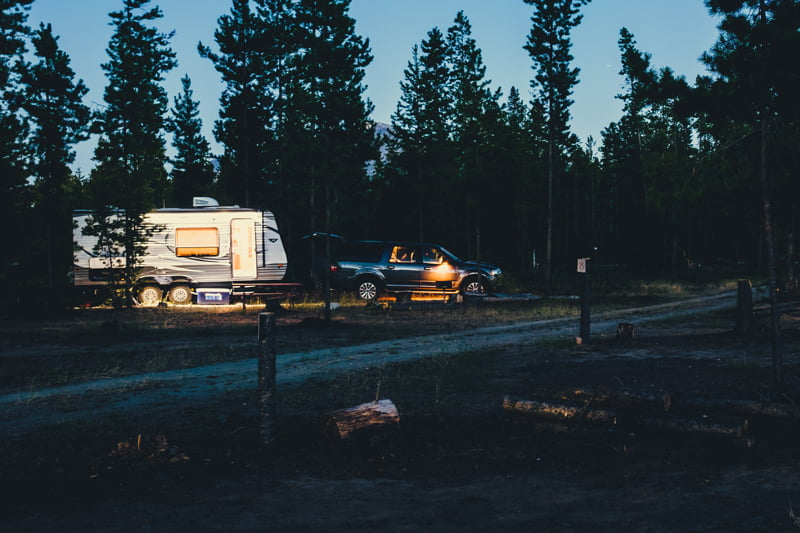 Ideal for RVs, cabins, campers and boats
DoomBox™ keeps those dirty little rodents (and the mess they can make) contained so it's ideal for places like cabins, RVs, campers and stored boats where traps are left unattended.
Clear so you can see in
DoomBox's clear, See-It-All™ design allows you to easily see inside to instantly check the trap and bait without having to enter the enclosure.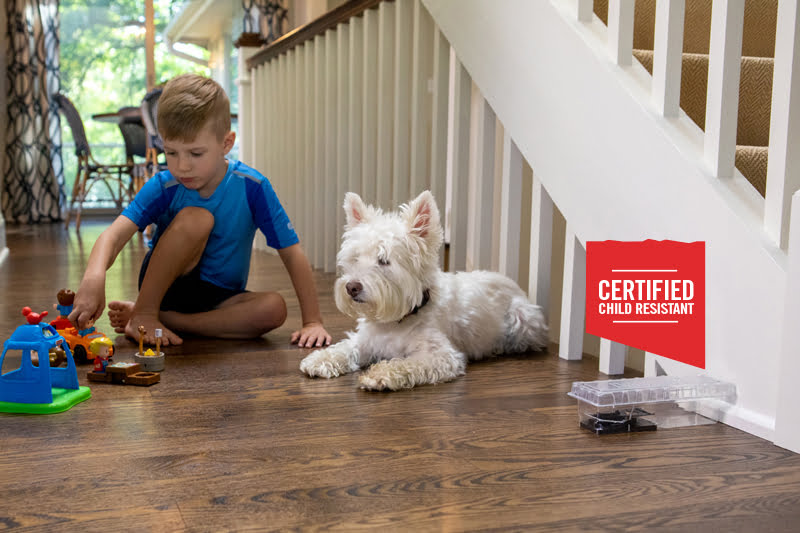 Certified Child Resistant; kids and pets can't get at the trap or mouse
DoomBox features our patented Click-It Closure Technology which makes the enclosure easy for adults to access but keeps kids out. So, you can deploy DoomBox without concern that pets or kids will play with the trap, potentially getting snapped. It also keeps pets and kids from coming in contact with the dirty, disease-carrying rodents.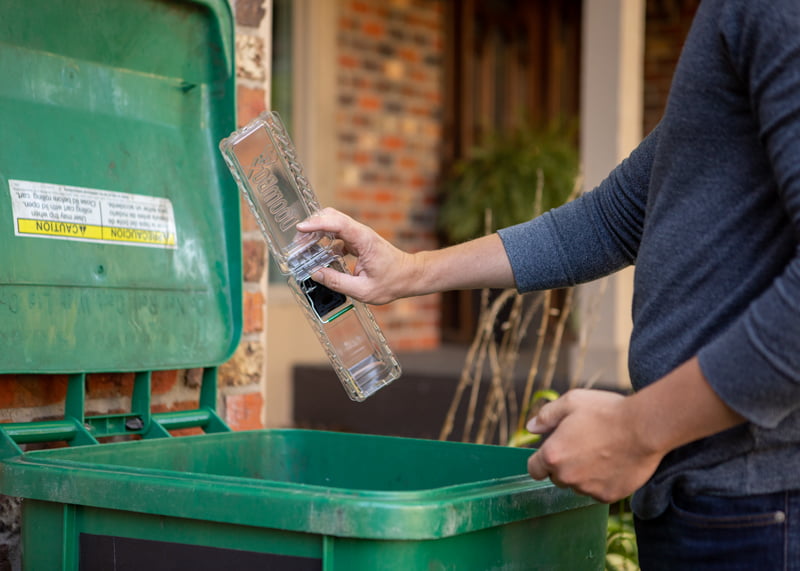 Reusable or disposable
Either Way, No Need To Ever Touch The Mouse
DoomBox™ is designed to be reusable but is inexpensive enough that, if you really don't want to deal with the dead mouse, you can dispose of the whole works. DoomBox™ keeps trapped mice contained so it's cleaner than traditional traps, especially for places (cabin/RVs) where traps are left unattended.
No clean-up needed
DoomBox keeps trapped mice contained so you'll never have to clean any mouse mess from your carpet or floor.
"I put DoomBoxes out all over the cabin so I no longer have to clean up liquified mouse. Now I use them at home too because my wife doesn't freak out when there is a mouse in a trap. Clever product. – Scott R.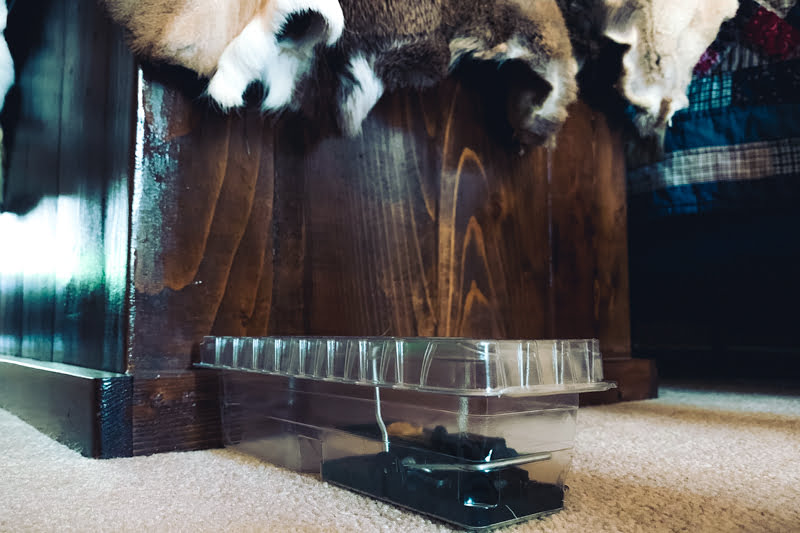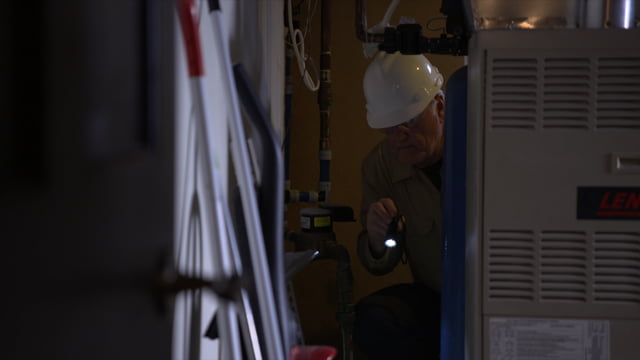 No more mice dragging away your trap
DoomBox also eliminates runaway mice. If you've trapped mice, you've no doubt encountered a mouse that makes off with a trap. The mouse will eventually die, but you are left to track it down with the possibility of finding a half-dead mouse. Or, waiting until it rots, at which time you track it by smell. Neither of these situations would happen with DoomBox.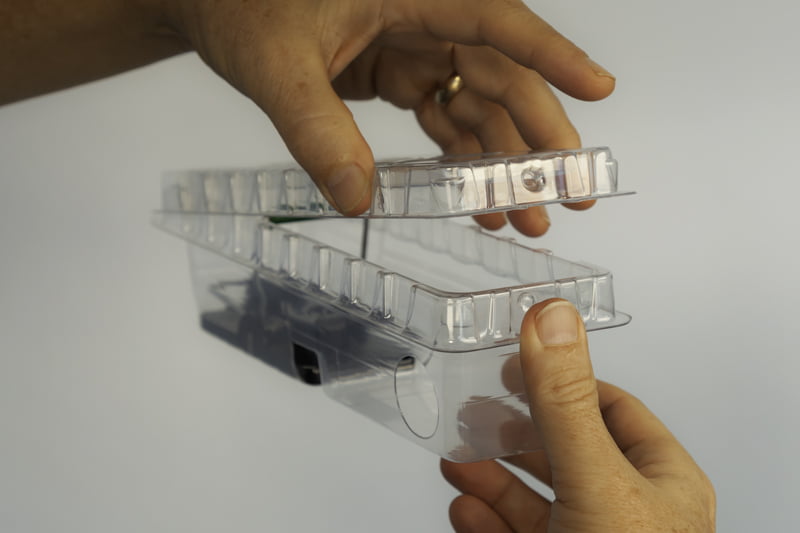 Patented Click-it™ Closure, Riblock™ design
Made of a durable and clear, high-impact resin, DoomBox features patented Click-it™ Closure Technology, a simple, yet ingenious closure system that, in conjunction with Riblock™ design, makes it extremely easy for adults to access, but difficult, if not impossible, for young children and pets to get into. The technology is revolutionizing the packaging and container industry because of secure, reliable, and child-resistant performance and it's a key feature on DoomBox.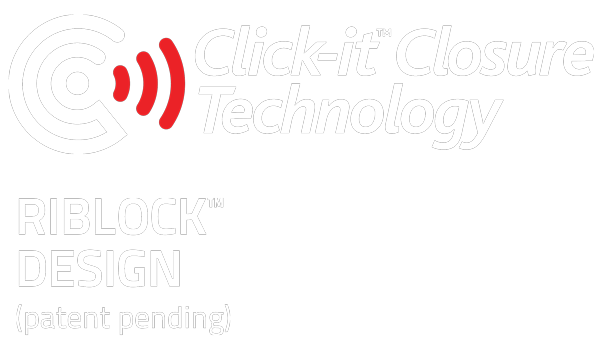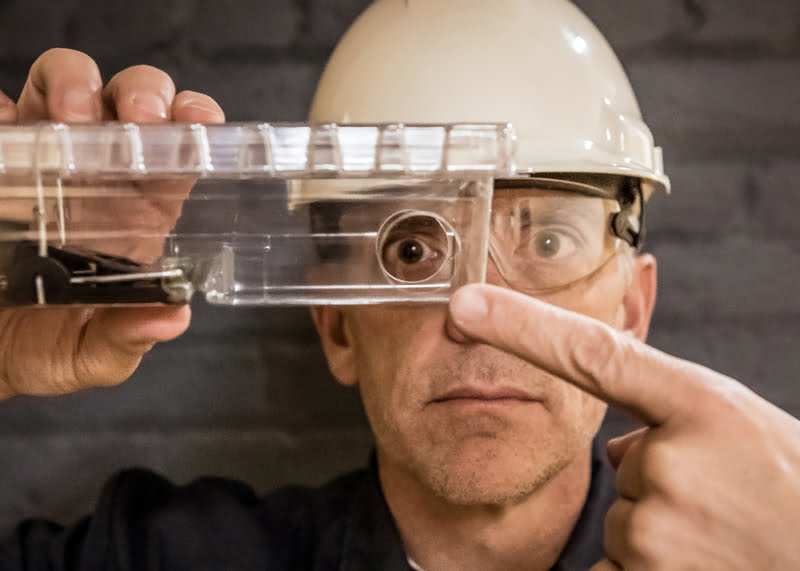 Designed with input from professional exterminators
Professional exterminators will tell you that giving mice a perceived way out of the box will ensure they go into it in the first place. That is why DoomBox features Coax 'Em™ In-Line design; two entry holes located directly across from each other on opposite walls of the container that mice will see as an easy way out. Once inside, of course, mice will be enticed to the bait.
How to use DoomBox™:
1. Bait the Trap

Put a dot of peanut butter or your favorite bait in the bait trough.

2. Set the trap

Pull back the U bar until it locks in place.

3. Place the trap

Close the Clamtainer and position the trap along a wall (90° angle recommended) or in corners without blocking the entry holes.