$5 flat rate shipping per bundle anywhere in the contiguous US.
Orders are filled Monday through Friday, excluding holidays. Orders cutoff for the day is 12pm. Orders received after 12pm on Friday's will go out the following business day. Timing is based on EST. Our Customer Service team is available Monday through Friday from 8am – 3pm EST. Contact us by phone at (716) 792-4144 or by email at sverhague@jamestownplastics.com.
DoomBox™ features proven Victor® PowerKill™ trap
See-it-All construction

See into the container without having to open it.

Click-it™ Closure Technology

Patented closure system makes it easy to open, but keeps kids/pets out.

Victor®™ PowerKill™ Trap

Set with a simple click. Features an over-sized trip panel and high-impact kill bar.

Coax Em™ In-Line Design

Mice see a way out, so they come right in.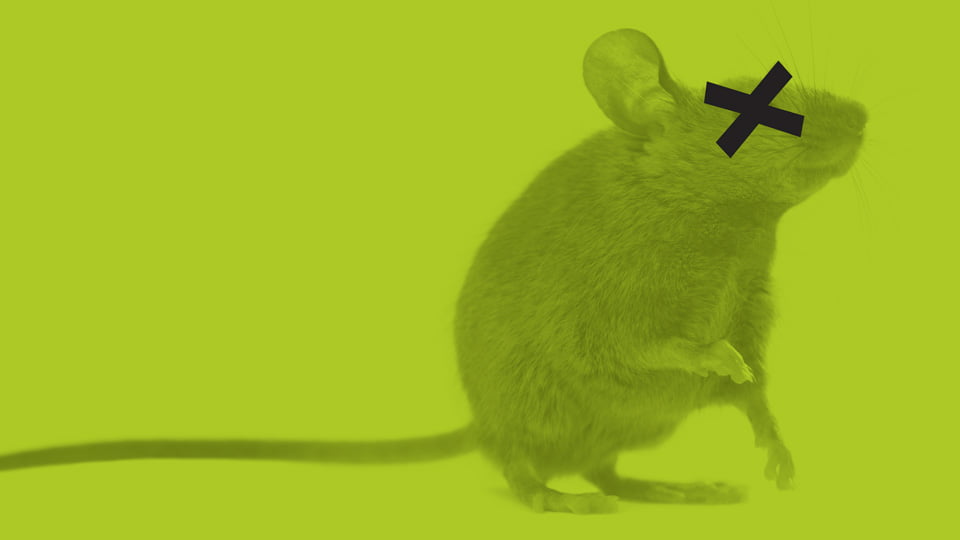 We just built the better mouse trap!
We just built the better mouse trap!
Not by re-designing the trap itself, but by enclosing a proven Victor®™ PowerKill™ trap in a clear Clamtainer that allows you to easily see in but keeps pets and kids out.
Reusable or disposable
DoomBox™ is designed to be reusable, but is inexpensive enough that, if you really don't want to deal with the dead mouse, you can dispose of the whole works. DoomBox™ keeps trapped mice contained so it's cleaner than traditional traps and humane, too.
Kids and pets can't get at the trap
Introducing DoomBox™, the enclosed mouse trap system. DoomBox™ allows you to place your mouse trap in the optimal spot without concern that pets or kids will play with the trap, potentially getting snapped. It also keeps pets and kids from coming in contact with the dirty, disease-carrying rodents.
How to use DoomBox™:
1. Bait the Trap

Put a dot of peanut butter or your favorite bait in the bait trough.

2. Set the trap

Pull back the U bar until it locks in place.

3. Place the trap

Close the Clamtainer and position the trap along a wall (45° angle recommended) or in corners without blocking the entry holes.
Lets you see in, keeps kids and pets out
DoomBox's clear, See-it-All construction allows you to easily see inside to instantly check the trap and bait without having to enter the enclosure. The container itself keeps the trap (and mice) away from both pets and kids at play, so they don't get snapped, nor are they subjected to the dirty, disease-carrying rodents.
No more mice dragging away your trap
The DoomBox™ also eliminates runaway mice. If you've trapped mice, you've no doubt encountered a mouse that makes off with a trap. The mouse will eventually die, but you are left to track it down with the possibility of finding a half-dead mouse. Or, waiting until it rots, at which time you track it by smell. This cannot happen with DoomBox™.
Patented Click-it™ Closure Technology
Made of a durable and clear, high-impact resin, DoomBox™ features patented Click-it™ Closure Technology, a simple, yet ingenious closure system that makes it extremely easy for adults to access, but difficult, if not impossible, for young children and pets to get into. Click-it™ Closure Technology, and the Clamtainer, as it is known, is revolutionizing the packaging industry because of secure and reliable performance and it's a key feature on DoomBox™.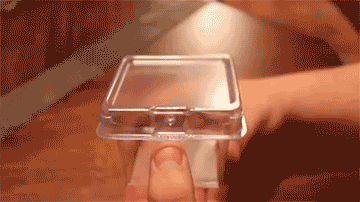 THE DOOMBOX "BETTER MOUSE TRAP" GUARANTEE
If DoomBox doesn't effectively catch mice while keeping children and pets away from the trap and mice, we'll buy it back, no questions asked.
Contact DoomBox at info@doomboxtraps.com
Designed with input from professional exterminators
Professional exterminators will tell you that giving mice a perceived way out of the box will ensure they go into it in the first place. That is why DoomBox™ features Coax'Em™ In-Line design, two entry holes located directly across from each other on opposite walls of the container that mice will see as an easy way out. Once inside, of course, mice will be enticed to take the bait.